Novice Neuromodulator On-line Training Course
Welcome to Novice Neuromodulator Training Course a two part series; Part A offers instant online access from anywhere in the world on your smart phone, tablet and computer.
This course is immediately available upon enrollment and can be accessed at anytime where you can learn at your own pace.
Part B is hands-on training with Rana Kennelly and expert instructors. Please go to www.ranakennelly.com for hands-on training schedule and more information.
You can take both the Novice Neuromodulator and Novice Facial Filler training courses together, or just take one course alone.
Learning Objectives
After completing the online course, the participant should be better able to:
Identify FDA approved neuromodulator products, explain mechanism and duration of action

Discuss storage, reconstitution, devices for injection and common uses of each neuromodulator product

Identify facial muscles and differentiate between elevator and depressor muscles with the use of neuromodulator product

Describe/discuss principles of selection appropriate for treatment of various cosmetic indications with a neuromodulator

Discuss supplies used to prep and treat with neuromodulator product

Explain the contraindications, precautions and post care instructions associated with a neuromodulator treatment

Explain proper management of complications associated with use of a neuromodulator

Describe, discuss and demonstrate novice injection techniques of neuromodulator products
Accreditation
Upon successful completion of the online course you will receive:
This nursing continuing professional development activity was approved by the Ohio Nurses Association, an accredited approver by the American Nurses Credentialing Center's Commission on Accreditation

6.0 CE hours and certificate of completion at the end of this course
Disclosure
To successfully complete the Novice Neuromodulator Online Course participant must attend/complete six (6) hours didactic and demonstration of the fundamental instruction of mapping and injection on techniques for the most frequently requested and other pertinent information to include mechanism of action, safety and efficacy issues, management and treatment of complications and storage guidelines. Video illustration of full-face rejuvenation using neuromodulators is also included in this offering.
An evaluation tool must be completed and a score of 80% or more on post-test, at the end of the program, to receive a certificate of completion awarding six (6)) contact hours for didactic and training in an educational program on the proper use and method of Novice Neuromodulator Injections.
None of the planners or presenters for this educational activity have relevant financial relationships to disclose with ineligible companies except for Rana Kennelly, BSN, BSc, CANS, who is a speaker and trainer for Allergan, Galderma and P.A.L.E.T.T.E. Resources. All of the relevant financial relationships listed for this individual have been mitigated.
This nursing continuing professional development activity was approved by the Ohio Nurses Association, an accredited approver by the American Nurses Credentialing Center's Commission Accreditation. (OBN-001-91) ACTIVITY # 2022-0000000340

Expiration Date: June/01/2024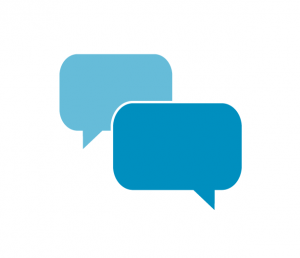 "Rana has done it again! Not only is she approachable and fun in her videos, she also gives you hard science for the new injectors. She goes into detail of each muscle origin and insertion point. I wish I had a class like this when I first started in the aesthetic industry! I would recommend buying this course to all injectors (novice and experienced)."
Brittony Croasdell MS, FNP-BC, APN
"Hi Rana, I hope you are doing well. I wanted to let you know I completed both courses and they were wonderful!! I watched them both multiple times and took so many notes! I truly looked forward to coming home from work (12 hour days in the ER) to learn from you. 
Thanks again for your kindness and for creating an online platform for learning. I look forward to meeting you in person."
Anne Parks PA-C
"Rana, Just wanted to THANK YOU for your amazing class. I have taken it over the last few days and absolutely loved it. I just passed and cannot wait to begin my transition into aesthetics. I could seriously listen to you speak for hours! You are incredibly inspiring. I will definitely recommend your online classes to all of my colleagues. Thank you for your patience and thorough descriptions. I will be watching your site and instagram closely (and anxiously!) for when hands on sessions become available! Thanks a million"
Lindsay Hill