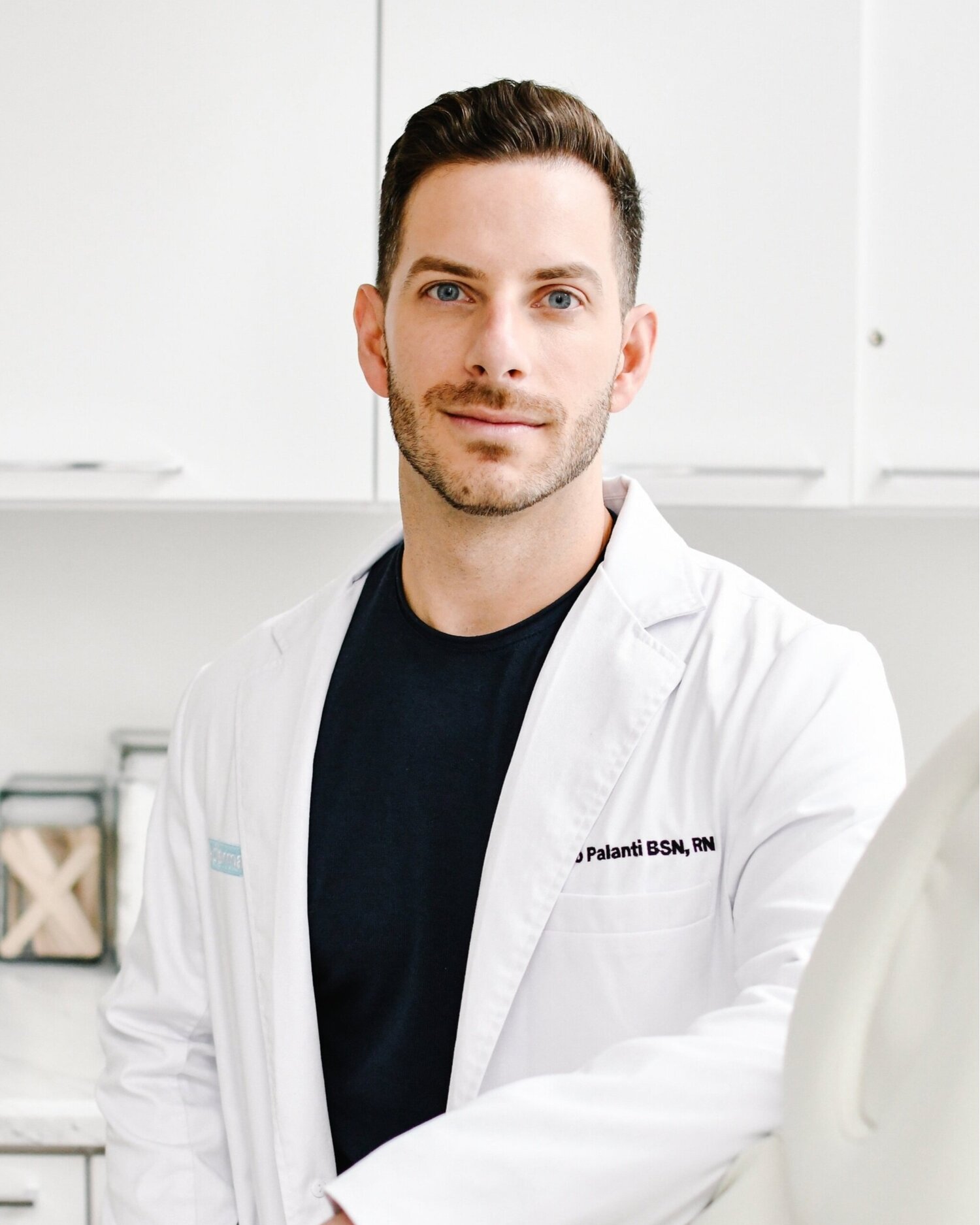 Testimonial
Nicholas Palanti, RN, BSN
The route to a successful aesthetic career can be overwhelming to decide with whom to invest your money and time. I launched my career from the guidance of Rana over the past couple of years. New to the industry and with little knowledge of facial aesthetics, Rana laid the foundation and built my backbone from the ground up. She has a deep understanding and passion for facial anatomy to deliver natural results and teach safe techniques. Her online courses are user friendly and very detailed oriented; I'm always learning something new with every hit of play. It doesn't just stop there-the next leap in her educational platform is hands-on training. It is here where the magic happens! Rana has the ability to seamlessly teach her artistic techniques to injectors of all different skill levels which will carry on with you throughout your career. Rana has an extensive understanding of product knowledge so your career can begin with a large profile. Her classes are unique and authentic, there will be laughs, tears, and fun!
From time to time, we all need a little hand holding and a boost of confidence to succeed. There is no doubt that you will leave her trainings ready to embark on your future aesthetic career! If there is one advice I can give, invest your career in learning with a passionate expert injector. Rana, I can't thank you enough!
Testimonial from students who completed both Novice courses
"I had so much fun learning from you and getting to spend the day at the Confidence Bar. I can already tell I will benefit from everything I learned from you for years to come (and likely will be watching the online videos several more times lol). For a long time I truly did not think I belonged in the nurse injector world-- and I'm so grateful to have met you and gained the confidence needed to be a part of it! I just took a new job in San Diego where I'll be getting the opportunity to inject and get some really good training/mentorship from an experience nurse injector and I honestly don't know if I would have gone for this had I not gone through your training."
Chloe Wiesner
"Hi Rana, I hope you are doing well. I wanted to let you know I completed both courses and they were wonderful!! I watched them both multiple times and took so many notes! I truly looked forward to coming home from work (12 hour days in the ER) to learn from you. 
Thanks again for your kindness and for creating an online platform for learning. I look forward to meeting you in person."
Anne Parks PA-C
"I had been a registered nurse working in the E.R. for 11 years. I've seen people come through the doors under horrible circumstances day in and day out, which took a toll on me emotionally. I was at a point in my career that I no longer enjoyed going to work. It was time for a change before I found myself even deeper in a state of angst.  
 I was always interested in aesthetics and even had treatments of my own. Through my circle of nursing friends who have made the switch into aesthetics, many of whom have taken your workshops, I was introduced to your website and signed up for your novice courses. Prior to starting, I felt anxious and hesitant because I wasn't sure I was making the best decision for my career. I was immediately at ease within the first ten minutes hearing your background and story of entering this industry, as it was similar to mine.  
Despite my minimal knowledge of aesthetics, you presented in a way that allowed me to absorb, digest, and retain information confidently. I was fascinated by the difference between products and the various conditions that are able to be treated. My favorite part was how you identified and explained the different ways to treat the facial muscles using safe techniques that allowed for a more natural look while satisfying patient expectation.
I truly feel like I have found passion in my work again and enjoy connecting with patients on a different level. Seeing the happiness post treatment reminds me that I made the right decision. Thank you for allowing me the opportunity to learn from your years of experience through these novice-training courses and I am eager to learn more from you!"