About The Course
International experts Gillian Murray, Dani Sher and Mike Clague are interviewed by myself during this online series. Their expert knowledge equips aesthetics practitioners with the knowledge they need to take the appropriate steps to avoid, recognize, and treat complications from facial injectables. Also, it provides the necessary tools for confident and successful problem-solving should they ever arise such as managing blindness as the bedside, delayed onset nodules, hylenex vs hyaluronidase, the controversy over aspiration, sterile field, ultrasound in aesthetics and much, much more. 
These candid interviews provide you with the facts without any pretense. Simply good folk who want to enhance the safety of aesthetics for all of us. Interviewing these experts was a privilege for me. I can't stress enough how crucial it is in this field to work together, develop connections and share experiences good and bad in order to advance the industry for both patients and us!

This important information will help you understand things easier while also easing your anxiety about potential problems. In the end, we want to provide the greatest care possible for our patients and avoid having panic attacks in the middle of the night. 

Please let me know how you found the online course, and feel free to contact any of us if you have any questions.

We are here to help. 

Kind Regards, Rana Kennelly 

Course length is 2 h 40 min.


Gillian Murray

MPharm PG Dip Clin Pharm PG Dip Minor Illness INP

Gillian Murray is an Advanced Clinical Prescribing Practitioner (ACP) and Pharm D equivalent in the UK specialising in aesthetics medicine. She holds a clinical academic position at Kings College London (KCL) University. At the university she is working towards her PhD in hyaluronidase.
She is an experienced senior lecturer in advanced clinical practice, rheology and pharmacokinetics, and has published several papers supporting the management of complications in aesthetic practice and dermal filler rheology. Education has been an integral part of her working life for the past 20 years, having developed and taught may courses in line with national curriculum's. 
Gillian has 18 years' experience of working in acute trusts within the NHS predominately in her area of speciality- Surgery. She has held the positions in many surgical disciplines including plastics, burns, ICU, vascular and to medical disciplines such as acute medicine, infection, dermatology and rheumatology.  
Passionate about using medicines safely and understanding co morbidities to inform treatment decisions, she set up the group 'medicine in aesthetics' which supports aesthetic practitioners and has 3500 members to date. She has worked extensively to support complications, holding a board position on ACE ( Aesthetic Complications Expert) group, and is a founding board member of the Complications in Medical Aesthetic Collaborative (CMAC). CMAC is a multidisciplinary and multi-speciality global complications organisation that supports aesthetic clinicians experiencing complications. CMAC had their inaugural conference in November 2022, hosting their second in October 2023 in London.  
Further to her PhD research she has an interest hypersensitivity reaction in aesthetics, HA gel chemistry, rheology and behaviours.
Gillian Patreon is centred around; complications management and the recent evidence, medicines and disease- how this impacts risk, filler and product rheology, chemistry and behaviours and critical appraisal of research. Alongside this there is a focus on; risk avoidance, consultation, regulation, accountability and procurement of products.  

If you are interested in learning more here is link to Gillian's Patreon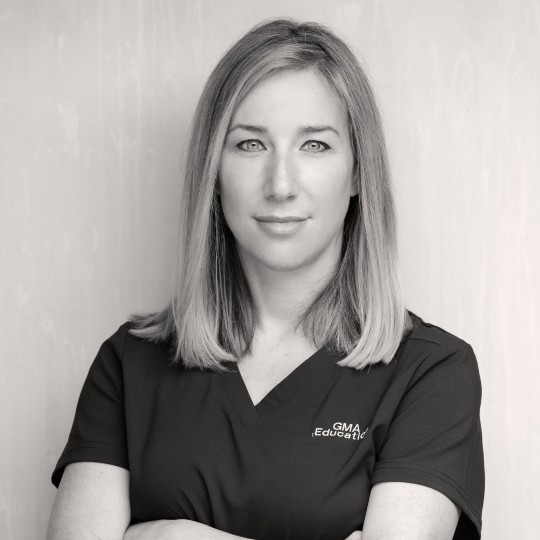 Mike Clague

Aesthetic Nurse BSc, Regenerate Skin Care, Publisher
Mike's first qualification was his BSC majoring in anatomy at Monash University. In this course, Mike gained a vast insight into human anatomy and physiology through comprehensive theoretical work, and in practice by performing many dissections of cadavers.
Mike began his career in medical aesthetics with Allergan, the makers of anti-wrinkle injections and fillers, being educated on techniques from some of the best injectors globally throughout a six-year period. Mike worked with Dr Mauricio De Maio, Dr Michael Kane, Dr Ava Shamban, Dr Mary Lupo, Dr Alastair Carruthers, Dr Jean Carruthers, Dr Herve Respaldo, Dr Steven Liew, Professor Greg Goodman and many more talented 'OG' doctors. Basically, he learned from the best of the best.

Thereafter, an imperative part of Mike's experience came from his yearly training at Allergan and for a further for 2 years, Mike managed the entire training process in Australia and New Zealand encompassing the launch Juvéderm for which he was the National Clinical Manager.
Since, Mike has performed over 40,000 injection treatments through a career spanning 18 years for both his own practice, Facelove and for multiple other clinics including Professor Greg Goodman AM's Dermatology Institute of Victoria.
In the past 18 years, Mike has trained over 4000 doctors and nurses in the art of injecting both muscle relaxants and dermal fillers across the USA, Australia, New Zealand, Thailand, India, Malaysia and the Philippines in addition to consulting for such well-esteemed companies as Allergan Pharmaceuticals, Galderma Pharmaceuticals, FILL MED Art Filler, HUGEL aesthetics and Croma Pharmaceuticals Austria.
Mike is published in 8 peer reviewed medical journals. The most notable of which is the first reversal of blindness caused by dermal filler by injecting hyaluronidase deeply into the supra-orbital notch . Notably, this is now accepted as the gold standard for hyaluronic acid dissolving in a visual disturbance event after many other repeated cases vs the inferior retrobulbar injection.
In terms of his practice, Mike is passionate about natural, undetectable results for all of his patients, placing great importance on safe realistic and reliable outcomes
If you are interested in learning more here is link to Mike's Patreon
As well a link to Mike's online aesthetic medical education website Facecoach LIVE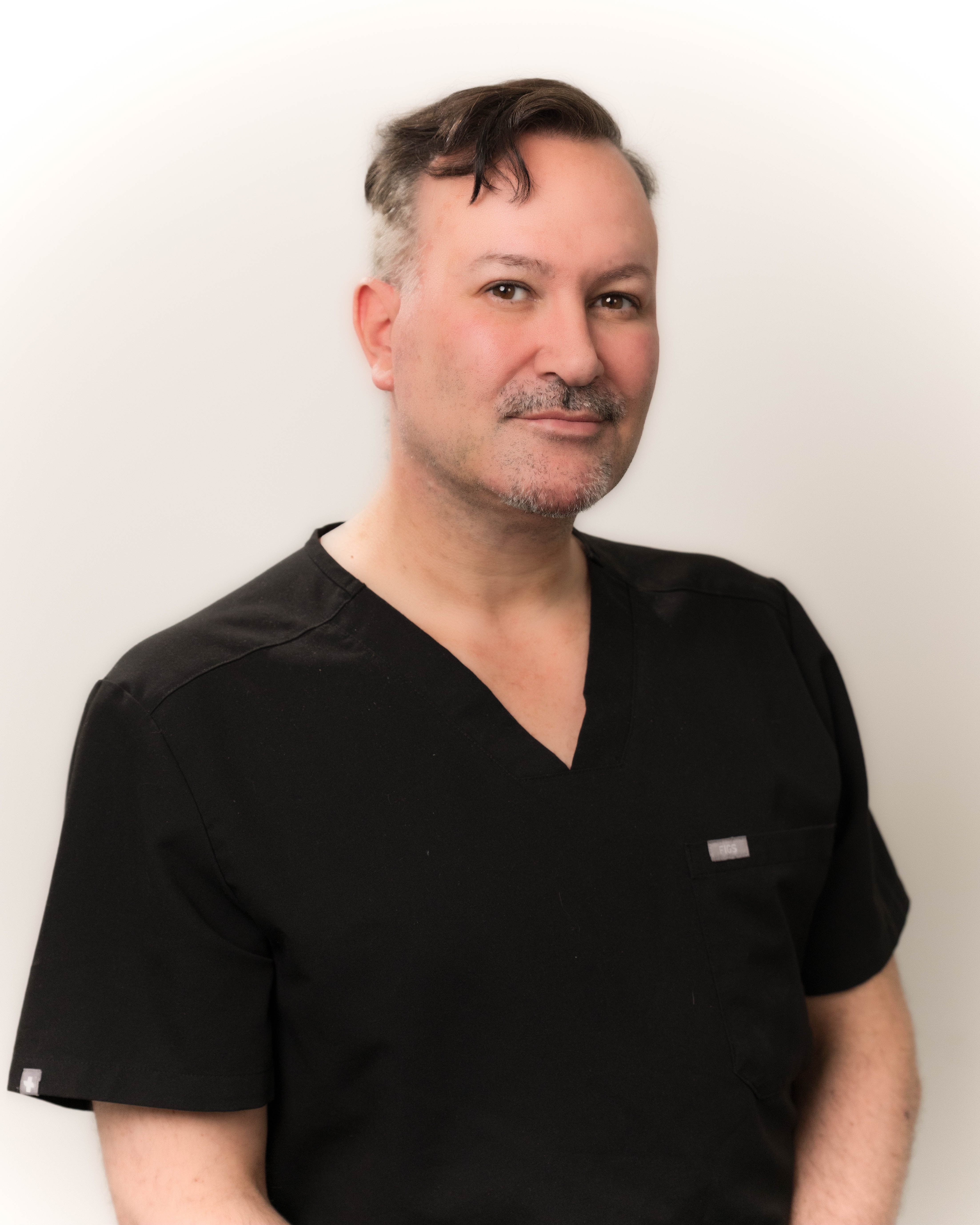 Dani Sher

ER/Trauma PA, Ultrasound Instructor, Aesthetic Injector

A native of Jacksonville, Florida, Dani moved to Chicago after graduating from Washington University in St. Louis with a Bachelor's degree in French. Though her first career out of college was as an improv comedian, she eventually found her way back to medicine in 2008. She attended Midwestern University's Physician Assistant (PA) program and went directly into Emergency medicine. After practicing as an ER Physician Assistant for 10 years, Dani became interested in aesthetics. Though she still works regularly as an ER/Trauma PA in a level one trauma center, she is the founder and an injector at Sparkle Aesthetics in Oak Park, IL.  Additionally, Dani is one of the few ultrasound experts and instructors in facial aesthetics. She has over 12 years of extensive experience performing ultrasound-based procedures in the ER and has translated that to her aesthetic practice optimizing outcomes and safety. She conducts one of the only approved ultrasound courses for injectors. In 2022, she won a national aesthetic award for her safety standards and techniques. As a pioneer in the field of ultrasound for aesthetics, she holds several provisional patents for many of her techniques as well her unique course and has trained over 300 injectors worldwide in her techniques. She is dedicated to advancing the art of ultrasound use in aesthetics and continues to develop and study new applications. 
If you are interested in learning more here is link to Dani's Patreon 
And her ultrasound course schedule can be found here: Dani's In-Person Training Courses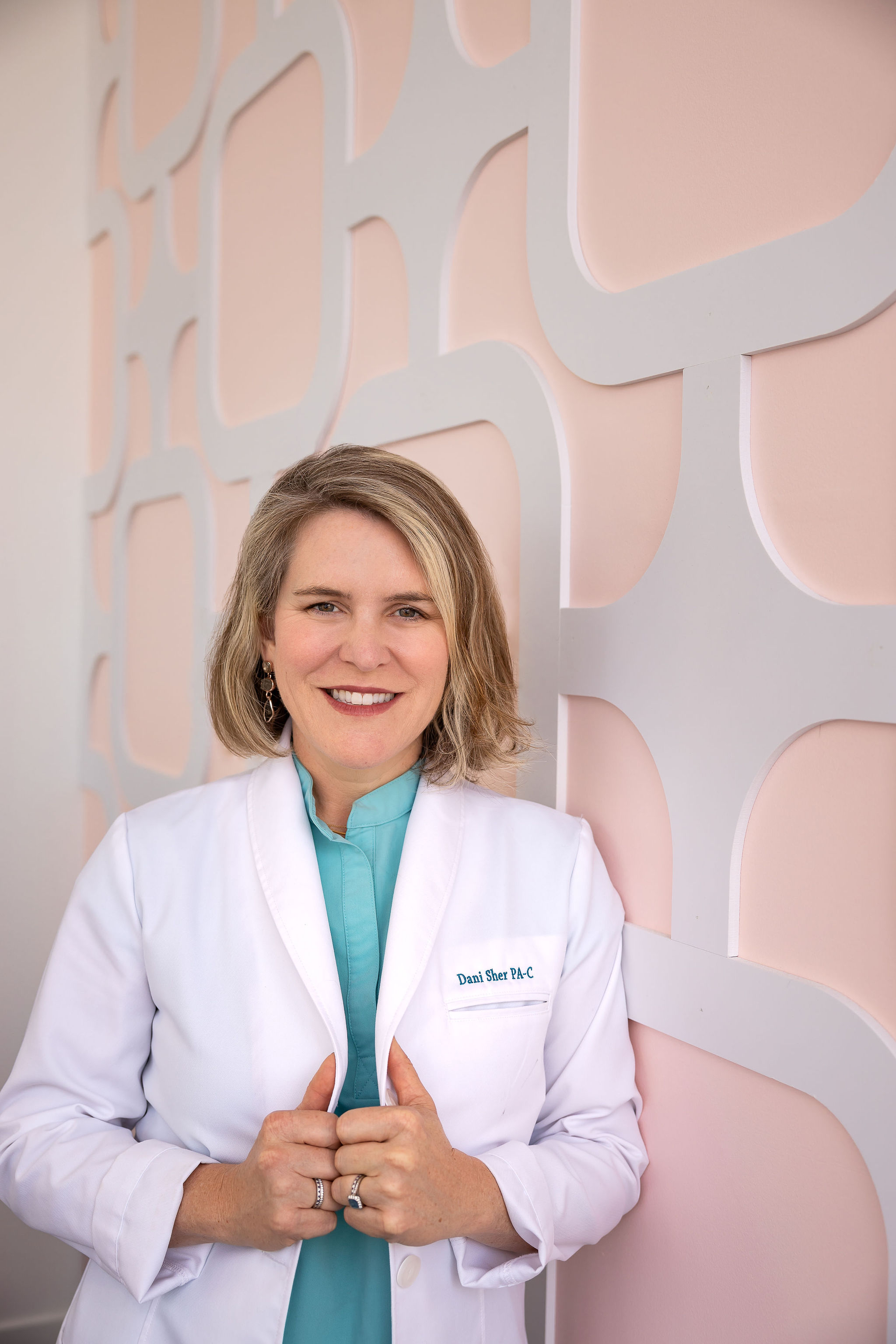 Thank you for signing up!
Many thanks for your purchase! We are sincerely grateful. A discount code is available on Rana Kennelly's Patreon page for the first 50 patrons.
Please enjoy 3 months of access to the course after purchasing. If you have any questions, don't be hesitant to get in touch with us.